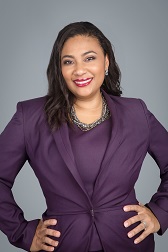 At MCKOY LAW we offer domestic and international clients advice and counsel on international and domestic commercial transactions, customs, competition policy, logistics, government affairs and the labyrinth of safety, security, technical, and environmental regulations that attend the operation of modern merchant vessels, and marine facilities.
We are thoroughly familiar with all of the major regulations affecting ship owners, shippers, intermediaries and terminals. Our admiralty and maritime law practice include acquisition, registration and leasing of vessels, mortgages and financing, local regulations, the arrest of vessels and the sale of ships pursuant to the mortgagees' powers of sale.
Regarding aviation law, our lawyers provide services and advice pertaining to local laws and regulations, the acquisition and leasing of aircraft, and airport operations. We also provide representation in allegation of environmental crimes, contract negotiations between shippers and carriers and disputes with foreign buyers and sellers.
MCKOY LAW
Attorneys-at-Law
19 Holborn Road
New Kingston, Kingston 10, Jamaica
Telephone (876) 926-4319; (876) 926-4319
Fax (876) 960-1571
Email: This email address is being protected from spambots. You need JavaScript enabled to view it.