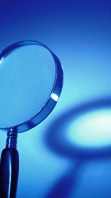 How do we get better at doing the right thing? By doing the right things again and again! That is the hallmark of our practice. Our corporate social responsibility objectives focus on four principal aspects: our people, our clients, our communities and the environment. We believe this choice reflects our values and principles, aligns with our business strategy and will generate more opportunities to work alongside our clients for the benefit of our communities.
Looking ahead
While we are proud of what we have achieved so far in terms of our pro bono and community work, we know that there is the potential to do even better in the future. We must continue to do the right things. We will continue to work towards the targets that we have set ourselves in relation to management, people, business alignment and the environment. We will also look at marketplace issues in relation to our clients, our suppliers and our engagement with regulators, governments, international bodies and the wider business community.
How we can help
Not only do we hold ourselves to the most rigorous standards of corporate social responsibility, but this is one area where we can add significant value to our clients' businesses. We can lever our own experience and the experiences of others to advise our clients on the structures they should maintain to achieve the highest standards of corporate social responsibility.
MCKOY LAW
Attorneys-at-Law
19 Holborn Road
New Kingston, Kingston 10, Jamaica
Telephone (876) 926-4319; (876) 926-4319
Fax (876) 960-1571
Email: This email address is being protected from spambots. You need JavaScript enabled to view it.