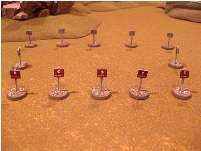 Public procurement is subject to national and international rules, although not all public procurement is subject to these obligations. Under these rules public sector procurement must follow transparent open procedures, ensuring fair conditions of competition for suppliers. Some purchases can be exempted from the national rules under certain conditions.
The legislation on public procurement and the directives of Government are seen as a minefield that suppliers must traverse. Candidates or tenderers may be excluded from the award procedure for reasons such as being bankrupt, having been convicted of an offence concerning professional misconduct, not having paid taxes or not having contributed to social security systems. A candidate or tenderer having to prove his eligibility has to submit relevant certificates. States are increasingly introducing official lists of approved economic operators (contractors, suppliers or service providers) or certification by certification bodies.
Businesses and lawyers may encounter legal and practical problems when using national review procedures to challenge decisions made by public authorities awarding contracts.
Providing clear and effective procedures for seeking redress in cases where bidders consider contracts have been unfairly awarded is crucial to making sure contracts ultimately go to the company which has made the best offer, and therefore to building confidence among businesses and the public that public procurement procedures are fair.
At McKoy Law, our lawyers can help with Commonwealth Caribbean public procurement law and practice. We understand how to traverse the public procurement processes and to pursue the appropriate redress where bidders have been wrongly or unfairly treated.
MCKOY LAW
Attorneys-at-Law
19 Holborn Road
New Kingston, Kingston 10, Jamaica
Telephone (876) 926-4319; (876) 926-4319
Fax (876) 960-1571
Email: This email address is being protected from spambots. You need JavaScript enabled to view it.