Mediation is a process of dispute resolution that involves a trained third party who works with both sides of the dispute in an informal discussion, to help resolve the dispute. The mediation process is also non-binding; neither party is required to accept the mediator's proposed agreement. The parties to a mediation may or may not have an attorney present; attorneys are advisers and not participants in the mediation process. Mediation is used in many business disputes, including labour negotiations, business contracts, and employment disputes.
The process can solve many disputes in a short time; most mediation sessions are only one or two days long. Mediation is less expensively than litigation and it allows the parties to deal directly with each other. However, because the decision of the mediator is not binding, the parties must be committed to reaching an agreement. If one or more parties is not ready to agree, the mediation process is frustrating and a waste of time.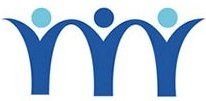 Success at mediation depends on the skill of the mediator, as well as the participants engaged in the mediation. At MCKOY LAW our trained mediators will help you through the mediation process. In the first place, we can act as mediators to your disputes. Secondly, if you are engaged or about to be engaged in a mediation, we can assist you so that you get the most from the process.
Our Alternative Dispute Resolution practice also includes services in arbitration. At MCKOY LAW, our Attorneys-at-Law work in domestic and commercial arbitration, including arbitration of financial and investment disputes. Not only do we act as arbitrators, but we advise our clients and represent them on a wide range of complex, high-value arbitration.

We will handle arbitration conducted under the auspices of numerous arbitration bodies. We also advise on ad hoc arbitrations conducted under the rules of particular associations.

MCKOY LAW
Attorneys-at-Law
19 Holborn Road
New Kingston, Kingston 10, Jamaica
Telephone (876) 926-4319,  (876) 926-4319
Fax (876) 960-1571
Email: This email address is being protected from spambots. You need JavaScript enabled to view it. This email address is being protected from spambots. You need JavaScript enabled to view it.